Since its inception in 2012, Envision: seeing beyond has been an independent optical trade magazine with a specific purpose – providing all categories of eyecare professionals the information they need to succeed.
Covering the multitude of challenges and realities faced by Canadian ECPs on a daily basis, Envision has everything from frames and lenses to merchandising and store design, to the latest medical breakthroughs and practice management tips, to human resources and financial planning…
The combination of experienced, knowledgeable writers and editors along with top-notch graphic direction allows Envision to deliver high-quality, engaging content to its readers.
Closing and Publishing Dates 2021
---
 Closing Dates
  Publishing Dates
  Edition
  Reservation
  Material
  Digital Edition
  Print Edition
January / February
December 14 (2020)
December 21 (2020)
January 15
January 22
March / April
January 29
February 5
March 5
March 15
May / June
April 6
April 12
May 4
May 12
July / August
May 19
May 28
June 24
August 10
September / October
August 5
August 19
September 1
September 9
November / December
October 5
October 15
November 5
November 15
Printed Editions
subscribers
---
*Based on the September/October 2019 issue
Digital Editions
subscribers
---
January / February
New Discoveries in Vision Science
It's challenging to keep up with the flood of new research in the vision science field. To help our readers stay abreast of these exciting developments, this feature will focus on some fascinating recent discoveries, including the latest gene therapy treatments, corneal inlays to replace reading glasses, new AMD therapies, and more.
March / April
Women's Eyewear
COVID-19 is impacting new ladies' eyewear fashions, with shapes trending away from smaller, '90s-inspired frames to larger, face-shielding options that provide greater protection. Here's a look at the latest in designs, materials and colours for 2021.
Also, how eyeglass wearers can deal with the challenge of face masks and foggy glasses.
May / June
What's New in Dry Eye?
The widespread use of face masks during the pandemic has led to increased problems with dry, uncomfortable eyes, according to the University of Waterloo's Centre for Ocular Research & Education (CORE). The Centre is advising ECPs on how to recognize mask-associated dry eye and help patients alleviate the symptoms. This feature brings readers up-to-date on the latest science concerning dry eye, and the most advanced treatments available.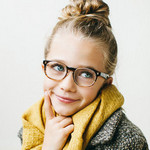 July / August
Children's Eyewear
The return to school, whether in person or via distance learning, is a good time to get children's eyes checked and fit for new frames.
How has the pandemic affected children's vision? How has COVID-19 changed best practices with respect to children's eye screening? And what are the newest options for children's lenses?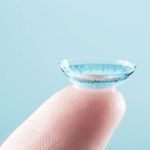 September / October
Special Lens issue
From lenses that have been shown to halt myopia in children, to the latest lens innovations for seniors and everyone in between, our annual special lens feature brings the most significant new developments to the fore.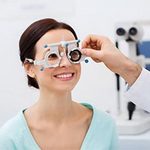 November / December
Developmental Optometry
There is growing interest in the field of developmental optometry as an option for remediation of binocular vision dysfunction, amblyopia, strabismus, learning-related vision problems and TBIs. What is the evidence to support the benefits of vision therapy and rehabilitation? How do practitioners respond to the criticisms of some members of the medical community? And how can vision therapy help ECPs grow their practices?
Editorial Team
---
JoAnne Sommers 
Editor-in-Chief
Envision: seeing beyond Senior Editor JoAnne Sommers has spent more than 30 years working as a journalist and communications professional. In addition to her work on Envision magazine, her credits include The Globe and Mail, Maclean's, Canadian Business and Investment Executive. She has been associated with Breton Communications since 1997.
---
Paddy Kamen
Senior Editor
Paddy is an experienced communicator who enjoys media relations, public speaking, and adult education. Her published writing can be found in The Globe and Mail, The Toronto Star, Maclean's and Canadian Business magazines. Paddy has worked in the optical sector, as a contributor and now editor-in-chief of Envision: seeing beyond magazine for over 10 years.
---
Caroline Breton Brider
Associate Editor
Caroline Breton Brider, a registered dietitian, is an associate editor for Envision: seeing beyond magazine. She has published several articles on eye health and nutrition. A member of l'Ordre professionnel des diététistes du Québec and Dietitians of Canada, she holds a Bachelor of Science in Nutritional Science from McGill University and a marketing degree from Ryerson University.
---
Brian P. Dunleavy
Associate Editor
Brian P. Dunleavy is a freelance writer based in New York City. He has been covering the spectacle lens market for more than 15 years, writing for publications such as 20/20, Vision Monday and Review of Optometry. He has also written on other health care-related topics, contributing to professional journals for pain specialists, general practitioners and infectious disease specialists.
---
Shirley Ha
Associate Editor
Dr. Shirley Ha graduated from the University of Waterloo School of Optometry and is currently in private practice in Burlington-Oakville.  She served as past-president of the Ontario Association of Optometrists (OAO) and is currently the Volunteer Lead for the Eye See…Eye Learn program in the Halton area.
---
Margaret Osborne
Associate Editor
Margaret Osborne is a full-time marketing professor at Seneca College, and a registered optician in Ontario. Her  education includes a BSc from Carleton University, an MBA from the University of Toronto, and a social media  management graduate certificate from Georgetown University. Margaret's goal is to bring a fresh eye to optical retail  management combining academic research, the breadth and depth of 30 years of industry experience, and   an admittedly geeky love of all things techie and digital to independent retailers.
---
Evra Taylor
Associate Editor
Over the course of fifteen years, Evra Taylor has been senior writer and editor for leading communications agencies in Montreal and Toronto. An accomplished journalist, Evra has worked as a columnist and feature writer for Montreal's The Gazette, and numerous trade and consumer publications. Evra's talent lies in her ability to write informative content with an original twist.
---