EnVue : voir plus loin is an independent optical trade magazine specifically geared to francophone eyecare professionals.
Understanding the uniqueness of the francophone market, EnVue : voir plus loin provides relevant content that helps this sizeable demographic remain informed about an industry that is evolving at lightening speed!
Closing and Publishing Dates 2019
---
 Closing Dates
  Publishing Dates
  Edition
  Reservation
  Material
  Digital Edition
  Print Edition
 January / February
 January 8, 2019
 January 15, 2019
 February 7, 2019
 February 14, 2019
 March / April
 February 28, 2019
 March 7, 2019
 March 28, 2019
 April 4, 2019
 May / June
 May 6, 2019
 May 13, 2019
 June 3, 2019
 June 10, 2019
 July / August
 June 10, 2019
 June 17, 2019
 July 12, 2019
 August 9, 2019
 September / October
 August 29, 2019
 September 5, 2019
 September 25, 2019
 October 2, 2019
 November / December
 October 23, 2019
 October 30, 2019
 November 19, 2019
 November 26, 2019
Printed Editions
subscribers
---
*Based on the March / April 2019 issue
Digital Editions
subscribers
---
January / February
Optimizing Employee Productivity
Hiring employees involves a big investment of time and money. That's why it's important to make sure you get the right people. To keep employees and ensure their loyalty, you need the best strategies, like developing a corporate culture that ensures an enjoyable work environment. In this feature, entrepreneurs and specialists in the field share their experience and expertise to help you get the best from your firm's workforce.
March / April
Boldness in Frames for the Senior Clientele
Who says eyewear for seniors has to be boring? Today's seniors want to look great while also seeing well. This feature look at the eyewear needs of this large – and growing – demographic. How can ECPs best respond to those needs? What are the challenges, specific services and targeted products designed for this segment of the eyewear market?
May / June
Special Design in Eyewear
Say goodbye to retro and hello to the imagination and technical wizardry of some exciting, new eyewear designers. They are renewing the eyewear field by mixing inventive forms, cutting-edge technology, and the lightest new materials to create increased comfort and stunning visual effects. In this feature, we explore the latest creations from these ingenious designers.
July / August
New Generation Eyewear Stores
Design helps to create the distinctive image of a business. fIt is a marketing tool that generates a consumer response and attracts attention. What will tomorrow's optical point of sale look like with the evolution of retail, which is evolving through a web presence and a work that focuses on the positive consumer experience?
September / October
New Trends in Women's Eyewear
What's in store for women's eyewear this year? Audacity! Here's a look at the latest trends for women who are bold and dare to wear what designers imagine for them.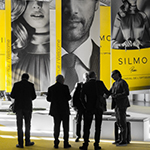 November / December
Special Silmo
A "must" attend event for everyone who works in the eyewear business, Silmo Paris is the place to see the latest in innovation. This feature explores the latest fashion trends, including materials, shapes and colours. Which designers stand out and why?
Editorial Team
---
Lorraine Boutin
Editor-in-Chief
Journalist researcher for television and radio (Radio-Canada, Télé-Québec, TVA) for a long time and content-creator for different companies, Lorraine Boutin is an expert in content-popularization and information processing. She is passionate for every topic, as long as it is a good story to share with the public. Under her leadership, EnVue : voir plus loin aims to present different perspectives on optical news and the industry issues.
---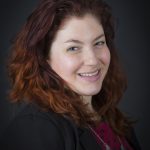 Kim Auclair
Associate Editor
Entrepreneur, blogger and speaker, Kim Auclair is well-known in the Quebec entrepreneurship community. She spreads her ideas and advice on a variety of platforms around a theme that she cherished: the development of entrepreneurial skills. Kim Auclair also created, in 205, MacQuébec, a Quebec Apple user community. Now, the website is animated by around 20 collaborators and receives more than 600,000 visitors a year. Through her business, Niviti, she provides creative services and advice, online animation and community manager.
---
Me Catherine Lamarche
Associate Editor
Me Lamarche, Partner in the Firm Trudeau Lamarche Avocats, practice mainly in the field of civil and commercial litigation while having developed her practice in family law. She frequently represents the firm's clients in the first instance and in appeal. She has experience in all the stages of the litigation, just as well in the preparation than the negotiation of a friendly settlement.
---
Olivier Schmouker
Associate Editor
Olivier Schmouker is a columnist for the newspaper Les Affaires. His two blogs ­– «En Tête» (management) and «Espressonomie» (economy) – show an average of 1 million page views per month. He regularly acts as a speaker, to talk about management or economy. He is the author of the bestseller «11 choses que Mark Zuckerberg fait autrement», number 1 on Amazon in 2016 in Business Books in French. Before, Olivier Schmouker was journalist for Infopresse, the Quebec reference in advertising and communication. And before that, he worked in various media in France (print and television).
---
Dominique Meyer
Associate Editor
Clinical researcher, national and international lecturer, ophthalmologist Dominique Meyer stepped away from the RAMQ 12 years ago to found a private surgical institute in Quebec (www.institutprivedechirugie.com), which allows her to devote her expertise to refractive surgery, as well as cosmetic eyelid procedures.