EnVue : voir plus loin is an independent optical trade magazine specifically geared to francophone eyecare professionals.
Understanding the uniqueness of the francophone market, EnVue : voir plus loin provides relevant content that helps this sizeable demographic remain informed about an industry that is evolving at lightening speed!
Closing and Publishing Dates 2023
---
 Closing Dates
  Publishing Dates
  Edition
  Reservation
  Material
  Digital Edition
  Print Edition
January / February
February 3, 2023
February 10, 2023
February 20, 2023
February 27, 2023
March / April
March 17, 2023
March 24, 2023
April 3, 2023
April 11, 2023
May / June
May 19, 2023
May 26, 2023
June 5, 2023
June 12, 2023
July / August
July 13, 2023
July 20, 2023
August 11, 2023
August 21, 2023
September / October
September 21, 2023
September 26, 2023
October 6, 2023
October 13, 2023
November / December
November 17, 2023
November 24, 2023
December 4, 2023
December 11, 2023
Printed Editions
subscribers
---
*Based on the January / February 2022 issue
Digital Editions
subscribers
---
January / February
What do women want?
Find all the latest trends in frames. The models presented are adapted for all types of faces and all styles for women. What are this year's must-have trends? Many designers are now offering frames to suit all women's tastes. Women can turn to mixed, coloured, adorned, translucent and light materials while benefiting from the latest technologies. An accessory perfectly adapted to their physiognomy, trendy or classic while being of an irreproachable comfort. Brands and artisans are not short of ideas and will delight us with the many variations available.
En Vogue: Shapes: Flower glasses, oversized arches, variable geometry glasses. Let's not settle for basic shapes anymore!
March / April
What lenses for presbyopes are available on the market?
Thanks to the progress made in contact lens design, the choice of lenses available today offers unique visual comfort for everyday situations, whether you already wear lenses or not. The option of progressive contact lenses on the market can be attractive in the case of presbyopia in order to avoid the burden of glasses. But are they effective in all situations? Answers and thoughts from specialists.
En Vogue: Colours: Art history teaches us that colours hold the power of sensitivity. As true virtuosos, the creative eyewear makers also have the soul and the artistic fiber!
May/June
Why is it important to design your display?
Today, to stand out from the competition and no longer be just another business, it is sometimes necessary to dare to put yourself on display and work on your image to attract customers, whether in your clinic, shop or on your Web site. A few notions of merchandising to look like no one else!
En Vogue: Sunglasses: Let the sunshine in!
July / August
Stop building customer loyalty, build staff loyalty instead!
Faced with an ever-expanding offer of products and services, consumers are becoming more and more fickle. As a result, companies are constantly looking for loyalty strategies to keep their regular customers and win new ones. Are organizations targeting the right audience? And what if customer loyalty was first and foremost a matter of employee loyalty?
En Vogue: Glasses for children: Two out of ten children will need to wear glasses to correct their visual defects. They might as well look good in their frames and make their little friends with impeccable vision jealous!
September / October
All about cellulose acetate
Cellulose acetate stands out for its advantageous properties. This biodegradable material has a good compatibility with other plasticizing products. Eyeglass craftsmen design innovative patterns and colours that they ask manufacturers to produce. Cellulose acetate is therefore particularly recommended for the manufacture of quality eyewear, especially since all skin types tolerate it. Who are the biggest manufacturers in the world? Why is Japanese acetate said to be of better quality than Italian Mazuchelli? Is acetate an environmentally hazardous material? Portrait of a material that has been adorning our faces for many years.
En Vogue: Titanium glasses: Solid, stylish and light, titanium has not finished surprising us.
November / December
Dry eyes, the importance of personalizing the treatment for each patient
Dry eye is fast becoming a scourge among adults. 30 per cent of the population is said to suffer from the pain and discomfort associated with this medical condition. Many describe it as feeling like they have a grain of sand in their eye or a strong urge to keep closing their eyes. How do you customize a treatment for each patient?
En Vogue: Stylish eyewear for athletes: For all sport activities, everyone can find a frame!
Editorial Team
---
Lorraine Boutin
Editor-in-Chief
Journalist researcher for television and radio (Radio-Canada, Télé-Québec, TVA) for a long time and content-creator for different companies, Lorraine Boutin is an expert in content-popularization and information processing. She is passionate for every topic, as long as it is a good story to share with the public. Under her leadership, EnVue : voir plus loin aims to present different perspectives on optical news and the industry issues.
---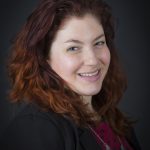 Kim Auclair
Associate Editor
Entrepreneur, blogger and speaker, Kim Auclair is well-known in the Quebec entrepreneurship community. She spreads her ideas and advice on a variety of platforms around a theme that she cherished: the development of entrepreneurial skills. Kim Auclair also created, in 205, MacQuébec, a Quebec Apple user community. Now, the website is animated by around 20 collaborators and receives more than 600,000 visitors a year. Through her business, Niviti, she provides creative services and advice, online animation and community manager.
---
Olivier Schmouker
Associate Editor
Olivier Schmouker is a columnist for the newspaper Les Affaires. His two blogs ­– «En Tête» (management) and «Espressonomie» (economy) – show an average of 1 million page views per month. He regularly acts as a speaker, to talk about management or economy. He is the author of the bestseller «11 choses que Mark Zuckerberg fait autrement», number 1 on Amazon in 2016 in Business Books in French. Before, Olivier Schmouker was journalist for Infopresse, the Quebec reference in advertising and communication. And before that, he worked in various media in France (print and television).
---
Dominique Meyer
Associate Editor
Clinical researcher, national and international lecturer, ophthalmologist Dominique Meyer stepped away from the RAMQ 12 years ago to found a private surgical institute in Quebec (www.institutprivedechirugie.com), which allows her to devote her expertise to refractive surgery, as well as cosmetic eyelid procedures.
---
Carole Riehl
Associate Editor
Carole Riehl has more than 20 years of experience as a qualified French optician. For the past five years, she has been a zero waste family and has applied these principles in her work. Carole is the author of the magazine Les lunettes écologiques since 2013, creator of the Optic For Good label and eyewear influencer. Her mission today is to raise awareness in the optical industry on sustainability issues.