EnVue : voir plus loin is an independent optical trade magazine specifically geared to francophone eyecare professionals.
Understanding the uniqueness of the francophone market, EnVue : voir plus loin provides relevant content that helps this sizeable demographic remain informed about an industry that is evolving at lightening speed!
Closing and Publishing Dates 2018
---
 Closing Dates
  Publishing Dates
  Edition
  Reservation
  Material
  Digital Edition
  Print Edition
 January / February
 January 8, 2018
 January 15, 2018
 February 6, 2018
 February 13, 2018
 March / April
 March 1, 2018
 March 8, 2018
 March 29, 2018
 April 9, 2018
 May / June
 May 7, 2018
 May 14, 2018
 June 4, 2018
 June 11, 2018
 July / August
 June 11, 2018
 June 18, 2018
 July 14, 2018
 August 11, 2018
 September / October
 August 30, 2018
 September 6, 2018
 September 26, 2018
 October 3, 2018
 November / December
 October 24, 2018
 October 31, 2018
 November 20, 2018
 November 27, 2018
Printed Editions
subscribers
---
*Based on the August/September 2016 edition
Digital Editions
subscribers
---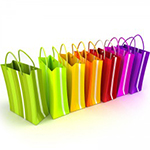 January / February
Consumers' purchasing act: between indifference and the desire to consume
How can we better define today's consumer and predict tomorrow's consumer? The act of purchase often embodies for the consumer the multiple facets of the society. It's already the case with the vogue of fair trade. New products, new services, new spaces, new approaches on trade: is it true that innovation seems to be the answer to the many developments of consumers?
March / April
These opticians as creator designers of eyewear
Many opticians, through their practice, decided to make the leap on the creative side. In this feature we present you some of them very inspired and perfectly aware of what their customers want. What are their motives? Which sources do they inspire? Why focus on certain materials rather than others? What are the biggest difficulties and especially what do wearers want?
May / June
Sports glasses: each his frame!
Know the importance of wearing glasses during sports performances allows to target the specific needs of the athlete. The color of the lenses like the yellow is perfect for a mountain bike ride, because it will increase visibility in the fog or those that will help to better discern contrasts in a green environment like for the golf. How to understand the conceptual idea behind the eyewear, whether for violent sports or those designed for the protection of frequent impacts? Specialists in the field open the doors to their design workshops.
July / August
How to choose the location of your business
What is the recipe for success for a store? « The location, the location and again the location », says the old adage. Neighborhood attractiveness, accessibility, pedestrian flows, area, here are the points to consider to find the right location, the one that will allow your business to grow. Our advice for choosing the location of its business.
September / October
Teenager frames, a market to redefine
When it comes to choosing their eyeglasses or their sunglasses, teenagers prefer the compliance: comfort, quality and solidity and sometimes… stand out from the crowd! How to define this surprising young clientele both permeable to new trends and concerned about its appearance? The designers had not forgotten them and offer them many models to seduce them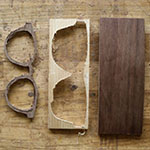 November / December
Is there a real market for eco-friendly eyeglasses?
Pushed to make an effort in the control of polluting discharges, the optical industry has developed new manufacturing concepts to preserve the environment and emitting less greenhouse gases. More and more manufacturers are finding solutions that appeal to the consumer attracted by this concept and by fair trade. Can we talk here of market blossoming for this product or a mere curiosity that is marginal? Distributors, Opticians, Optometrists and Specialists situate the importance of this product on the optical market.
Editorial Team
---
Lorraine Boutin
Editor-in-Chief
Journalist researcher for television and radio (Radio-Canada, Télé-Québec, TVA) for a long time and content-creator for different companies, Lorraine Boutin is an expert in content-popularization and information processing. She is passionate for every topic, as long as it is a good story to share with the public. Under her leadership, EnVue : voir plus loin aims to present different perspectives on optical news and the industry issues.
---
Dominique Meyer
Associate Editor
Clinical researcher, national and international lecturer, ophthalmologist Dominique Meyer stepped away from the RAMQ 12 years ago to found a private surgical institute in Quebec (www.institutprivedechirugie.com), which allows her to devote her expertise to refractive surgery, as well as cosmetic eyelid procedures.
---
Barbara Pelletier
Associate Editor
Barbara practices at IRIS in Welland, Ontario, where she is a partner. She has extensive experience in perioperative care after refractive surgery. Passionate about nutrition, Barbara responded to the growing anxiety regarding nutrition and what to eat to maintain healthy eyes by publishing the book Eyefoods: A Food Plan for Healthy Eyes with her colleague Laurie Capogna.