Since its inception in 2012, Envision: seeing beyond has been an independent optical trade magazine with a specific purpose – providing all categories of eyecare professionals the information they need to succeed.
Covering the multitude of challenges and realities faced by Canadian ECPs on a daily basis, Envision has everything from frames and lenses to merchandising and store design, to the latest medical breakthroughs and practice management tips, to human resources and financial planning…
The combination of experienced, knowledgeable writers and editors along with top-notch graphic direction allows Envision to deliver high-quality, engaging content to its readers.
---
Closing and Publishing Dates 2023
 Closing Dates
  Publishing Dates
  Edition
  Reservation
  Material
  Digital Edition
  Print Edition
January / February
January 24, 2023
January 31, 2023
February 10, 2023
February 17, 2023
March / April
March 3, 2023
March 10, 2023
March 20, 2023
March 27, 2023
May / June
May 5, 2023
May 12, 2023
May 22, 2023
May 29, 2023
July / August
July 3, 2023
July 10, 2023
July 19, 2023
August 14, 2023
September / October
September 8, 2023
September 15, 2023
September 25, 2023
October 2, 2023
November / December
November 3, 2023
November 10, 2023
November 20, 2023
November 27, 2023
Closing and Publishing Dates 2024
 Closing Dates
  Publishing Dates
  Edition
  Reservation
  Material
  Digital Edition
  Print Edition
January / February
January 24, 2024
January 31, 2024
February 12, 2024
February 19, 2024
March / April
March 6, 2024
March 13, 2024
March 22, 2024
March 29, 2024
May / June
May 6, 2024
May 13, 2024
May 22, 2024
May 29, 2024
July / August
July 3, 2024
July 10, 2024
July 19, 2024
August 14, 2024
September / October
September 6, 2024
September 13, 2024
September 23, 2024
September 30, 2024
November / December
November 4, 2024
November 11, 2024
November 20, 2024
November 27, 2024
Printed Editions
subscribers
---
*Based on the September / October 2023 edition.
Digital Editions
subscribers
---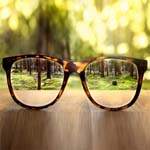 January / February
Sustainable Eyewear
Sustainability has become the watchword of business and a commitment to the environment is now the cost of entry in virtually every industry. This is impacting the optical sector in a number of significant ways: in addition to using recycled and renewable materials, manufacturers are examining their carbon footprint, reducing waste, and minimizing energy and water consumption. Learn how optical companies are meeting their ethical and environmental responsibilities in the manufacture of eyeglasses, sunglasses and contact lenses, while creating stylish, high-quality products for consumers.
March / April
Men's Sunglasses
Men's sunglasses are no longer taking a back seat to the women's sector, as men use sunwear to elevate their look and make a fashion statement. This year's favourites include round and clear frames, as well as sporty wraparounds for active types who seek a marriage of form and function. Discover what's new – and old, as in retro – in the brave new world of men's sunglasses.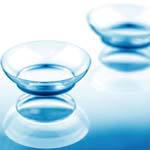 May / June
Contact Lenses
Contact lens manufacturers continue to innovate through design and material technologies intended to relieve the eye fatigue, muscle strain and dryness associated with our increasing use of digital devices. Some companies are concentrating their efforts on devising lenses that allow wearers to shift their focus more easily from on-screen to off-screen. Drug-eluting contact lenses are a burgeoning area of research and investment whereby drugs can be released gradually from a single contact lens. In this feature, we explore what's trending and what's coming next.
July / August
Women's Eyewear
In 2024, women's eyewear will be showcasing the themes of innovation, functionality, colour and sustainability. Key shapes and looks include limited editions, nature-inspired elements and a welcome focus on diversity and inclusivity, mirroring the efforts of the broader fashion industry. Find out which geometric patterns and colours will be gracing the runways and appearing on retailers' shelves this year.
September / October
Annual Lens Issue
With advances in technology, the ophthalmic lens sector is becoming increasingly segmented, reflecting the efforts of manufacturers to provide optimal vision for very specific needs and uses. Neuroscience continues to play a growing role in the lens field, leading, in one case, to the development of a progressive lens where any distortion is not recognized by the brain. This feature takes a deep dive into the world of applied neuroscience to discover the future of ophthalmic lens design.
November / December
Eyecare for the Elderly
Aging is associated with a host of eye-related complications, including glaucoma, dry eye disease, age-related macular degeneration and cataracts. In this feature we'll examine the health and eyecare challenges facing the growing population of older Canadians, many of whom have multiple co-morbidities, and look at how ECPs and other healthcare professionals are approaching the needs of this demographic. We'll investigate current treatments and look at what the future holds for the vision of Canadian seniors.
Editorial Team
---
JoAnne Sommers 
Senior Editor
Envision: seeing beyond Senior Editor JoAnne Sommers has spent more than 40 years working as a journalist and communications professional. In addition to her work on Envision magazine, her credits include The Globe and Mail, Maclean's, Canadian Business and Investment Executive. She has been associated with Breton Communications since 1997.
---
Evra Taylor
Features Writer
Over the course of twenty years, Evra Taylor has been senior writer for leading communications agencies and publications in Montreal and Toronto. An accomplished journalist, Evra has worked as a features writer for Montreal's daily The Gazette, for which she launched HealthWatch, the first-ever Evidence-based Medicine newspaper column. Evra's talent lies in her ability to write informative content with an original twist.
---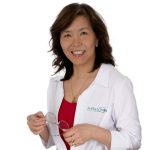 Shirley Ha
Associate Editor
Dr. Shirley Ha started writing her first article for Envision: seeing beyond in 2012 and has been contributing ever since to the Making Contact column. She is a graduate of the University of Waterloo's School of Optometry and Vision Science and a Board-certified Fellow of the College of Optometrists in Vision Therapy (COVD).  She served as an Advisory Member to the Board of the  Neuro-Optometric Rehabilitation Association (NORA) in the United States, as well as Director of Membership and Treasurer for Vision Therapy Canada. Dr. Ha was on the Ontario Association of Optometrists Board of Directors from 1999 to 2006 and held the position of OAO President in 2004-2005. She is also a contributing member to the Optometry Examining Board of Canada (OEBC), as well as a Clinical Skills Assessor to verify skills competencies through Objective Structured Clinical Examinations (OSCE).
---
Margaret Osborne
Associate Editor
Margaret Osborne is a full-time marketing professor at Seneca College, and a registered optician in Ontario. Her  education includes a BSc from Carleton University, an MBA from the University of Toronto, and a social media  management graduate certificate from Georgetown University. Margaret's goal is to bring a fresh eye to optical retail  management combining academic research, the breadth and depth of 30 years of industry experience, and   an admittedly geeky love of all things techie and digital to independent retailers.
---
Caroline Breton Brider
Associate Editor
Caroline Breton Brider, a registered dietitian, is an associate editor for Envision: seeing beyond magazine. She has published several articles on eye health and nutrition. A member of l'Ordre professionnel des diététistes du Québec and Dietitians of Canada, she holds a Bachelor of Science in Nutritional Science from McGill University and a marketing degree from Ryerson University.
---